The World Economic Forum will be transformed from tomorrow on again to where leaders together with civil society and business leaders will address the world's major problems, but also open up current debates such as sexual harassment and post-truth.
The meeting in Davos is seen as a unique platform to set the world agenda at the beginning of each year, since unlike the G20, the G7 and other international summits, not only brings together more leaders than any other forum, but also more than 3 thousand participants from the economic, political, social, cultural, academic and scientific world.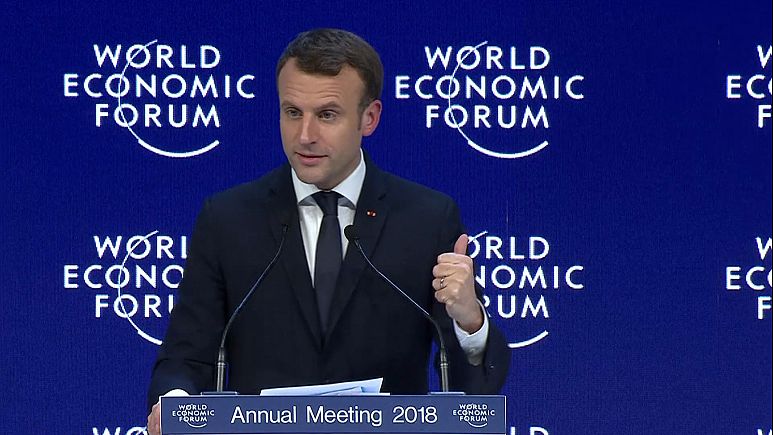 As many as 5,000 soldiers and Swiss Army and Police chiefs will do security and, as usual, Davos airspace will be closed during the annual meeting.
The Forum will begin on Monday to warm up its engines by updating the International Monetary Fund's (IMF) economic outlook and delivering the Crystal Awards to actress Cate Blanchett, singer Elton John and Bollywood star Shah Rukh Khan for their leadership in the defense of refugees, in the fight against HIV and the rights of children and women.
Although the 70 heads of state and government that will travel to Davos this year will inevitably play a key role, several leaders from Latin America, Europe, the Middle East and Africa, as well as the President of the United States, Donald Trump – travel to Switzerland after the government shutdown – the Forum wants to look beyond the rulers.
With over 1,900 corporate executives, 230 media representatives, nearly 40 cultural leaders, 35 international entrepreneurs, 80 youth leaders, 32 technology pioneers and 70 trade union, religious and civil society World Economic Forum becomes a place for debate on many topical issues.
In more than 400 panels and work sessions, participants will discuss how to "create a shared future in a fractured world", the motto of this 48th edition, which will open on Tuesday with the keynote address of India's Prime Minister Narendra Modi , as representative of the world's largest democracy.
The idea behind this theme is to foster cooperation among all actors in society, according to founder and CEO of the World Economic Forum, Klaus Schwab.
But not only to confront conflicts, but also to seek common solutions to end gender discrimination, generate more inclusive growth and trade, lessen the effect of the digitization of industry on workers, fight against climate change and sexual harassment, to combat cyber threats and to adapt to new technologies.
Thus, Davos addresses current issues like the #MeToo (Me too) movement, which began in Hollywood, but which affects more spheres of the political, artistic and business world – with a panel titled "Gender, Power and Face Sexual Harassment."
As a sign of support for women, the Forum wanted to give a signal: the meeting from January 23 to 26 will be co-chaired by women alone, who are 21% of the 3,000 participants.
Davos will also have room for a debate over "fake news" and post-truth, a term used in the US because of President Donald Trump's election to indicate that facts are not so important when it comes to influencing opinion as to appeal to emotion and personal beliefs.
The emergence of new technologies in the digital economy and in finance, such as blockchain technology, a digital technology that guarantees the veracity of operations over the Internet, will be another current issue analyzed.
In addition, the Forum will host a number of sessions devoted to cyber threats, taking into account recent global attacks on companies and Russian interference across networks in different elections, and will also launch the Global Center for Cybersecurity to foster cooperation.